Beautiful Ex Canal and River Patrol Boat
FOR SALE
£29,990
Scroll down for Specs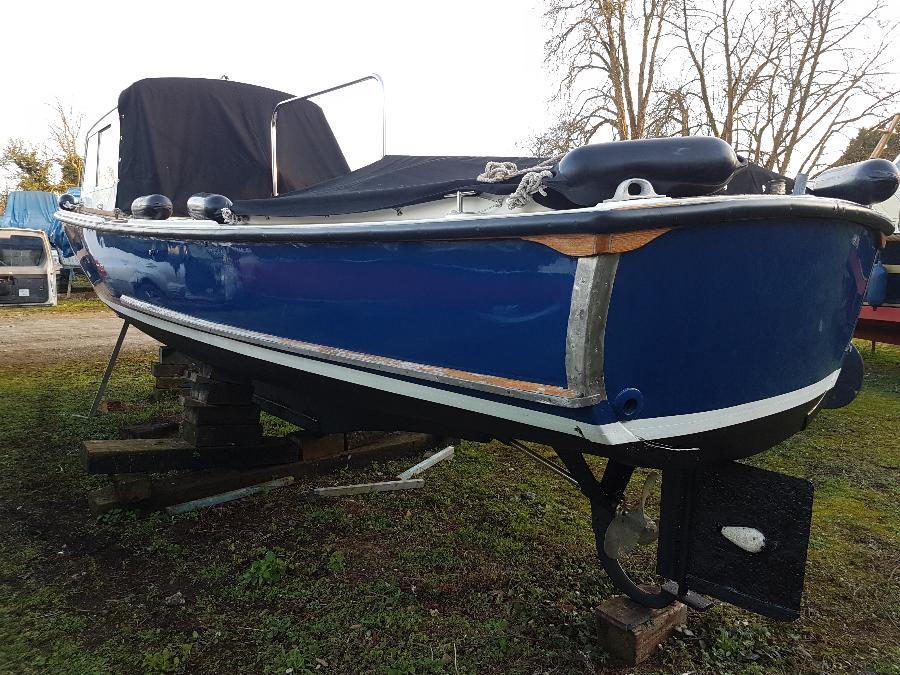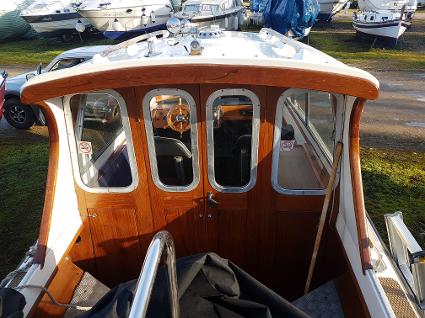 This boat has been beautifully restored
She is a Robert Ives 29 patrol boat built in 1975 as is still used by the River Authority today
These boats are a class of their own and turn heads wherever they go
In my opinion they are one of the nicest and most satisfying boats to handle
I myself regularly clock over 700 hours per season on my first one " Willow Brook " so I know !!
This boat has been lovingly restored and has a superb dark blue highly polished hull
Inside is all teak with varnished and polished cockpit doors.
Original restored Samson post
She has brand new custom made covers and seats
The covers are black and the seat cushions dark blue with red piping
She has the original Perkins engine which is surprisingly quiet and smooth
The engine room is nicely set up with twin stainless steel fuel tanks, and stern tube greaser, fuel and water separators etc. She even has a fire pump which is not currently connected
The Tred-master decking has painfully all been skillfully replaced looking very smart
She has a removable stainless grab rail across the engine room
New shaft and rope cutter also fitted
Manual and auto bilge pumps
Anchor and chain stows to chain locker
These boats comfortably seat 6 in the rear cockpit the centre cockpit has further step seats with removable padded matching seats and the main cabin has a helmsman seat and matching co pilot seat with another padded bench seat behind.There is also a stainless sink with a hinged covered work surface and there are cupboards and lockers everywhere.
She is licenced for the Thames this year and has a new 4 year boat safety certificate
ABEAUTIFUL STUNNING BOAT
For more Information call me
Steve Tel 07774 701314