Henley Boat Charter
CHAUFFEUR DRIVEN BOAT FOR CHARTER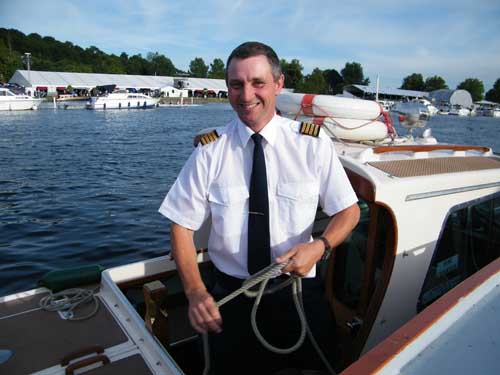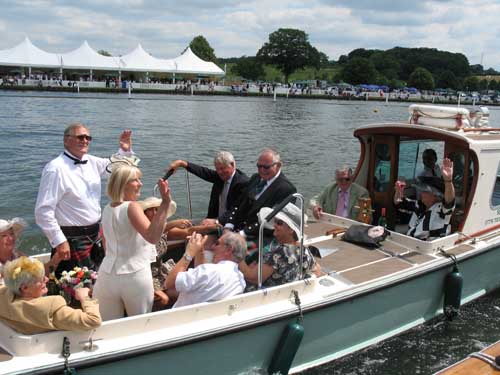 Special Occasion coming up?
Treat yourself
Friends, Business Associates, Brides and Grooms, Ideal film crew boat
Champagne Cruise, Cream Teas or Picnics, Nature Cruise
ALL OCCASIONS CATERED FOR
Come and enjoy the stunning Royal River River Thames
Willow Brook is perfect for that special occasion and can accomodate a maximum of 10 guests or 6 for a very comfortable cruise
We are happy to cruise up and down the Henley reach with superb views of
the Regatta Course, Temple Island, Greenlands (The Henley Management College) etc.
We can also head futher downstream through Hambledon Lock and onto the next reach passing sites such as Culham Court, The Old Hellfire Club, Medmemham Abbey and Danesfield with some lovely river views and wildlife on the way.
Clients are welcome to bring their own picnic and can eat on board or we can find a nice grassy bank and moor up for a while.
This boat is a superb example. She was commissioned in 1976 for the T.W.A. (Thames Water Authority) to be used for patrolling the River Thames on the upper reaches between Teddington and Lechlade and has been restored to a superb standard with her original Thornycroft 6ohp engine.
Willow Brook has beautiful elegant lines and is admired everywhere we go Enjoy the experience of cruising down this pretty river with admiring glances from other river users and bank walkers as we gracefully pass by.